Buxton Museum and Art Gallery
Buxton Museum and Art Gallery is located in the Peak District and depicts the history, geology and archaeology of the national park. There are two permanent exhibitions on show at the museum and a number of other exhibitions, events and workshops that are continuously changing and evolving throughout the year.
The Wonders of the Peak
The Wonders of the Peak, is one of the two permanent exhibitions on show at Buxton Museum and Art Gallery. This exhibition explores the incredible history of the Peak District and how it has developed over the years. The exhibition hosts a huge number of objects that originate from the Derbyshire area and will have great interest to anyone who is curious about history and this area. There are over 400 wonders to be discovered in the gallery which are categorised into 12 themes: art, archaeology, buildings and architecture. Derwent Valley Mills World Heritage site, discovering Britain, folklore, geology, local history, natural history, photographs through time, sound and music, stories and memories. There is something for everyone to explore and learn about in this exhibition.
You can discover more about the wonder of the peak exhibition and gallery by visiting the dedicated website or downloading the app.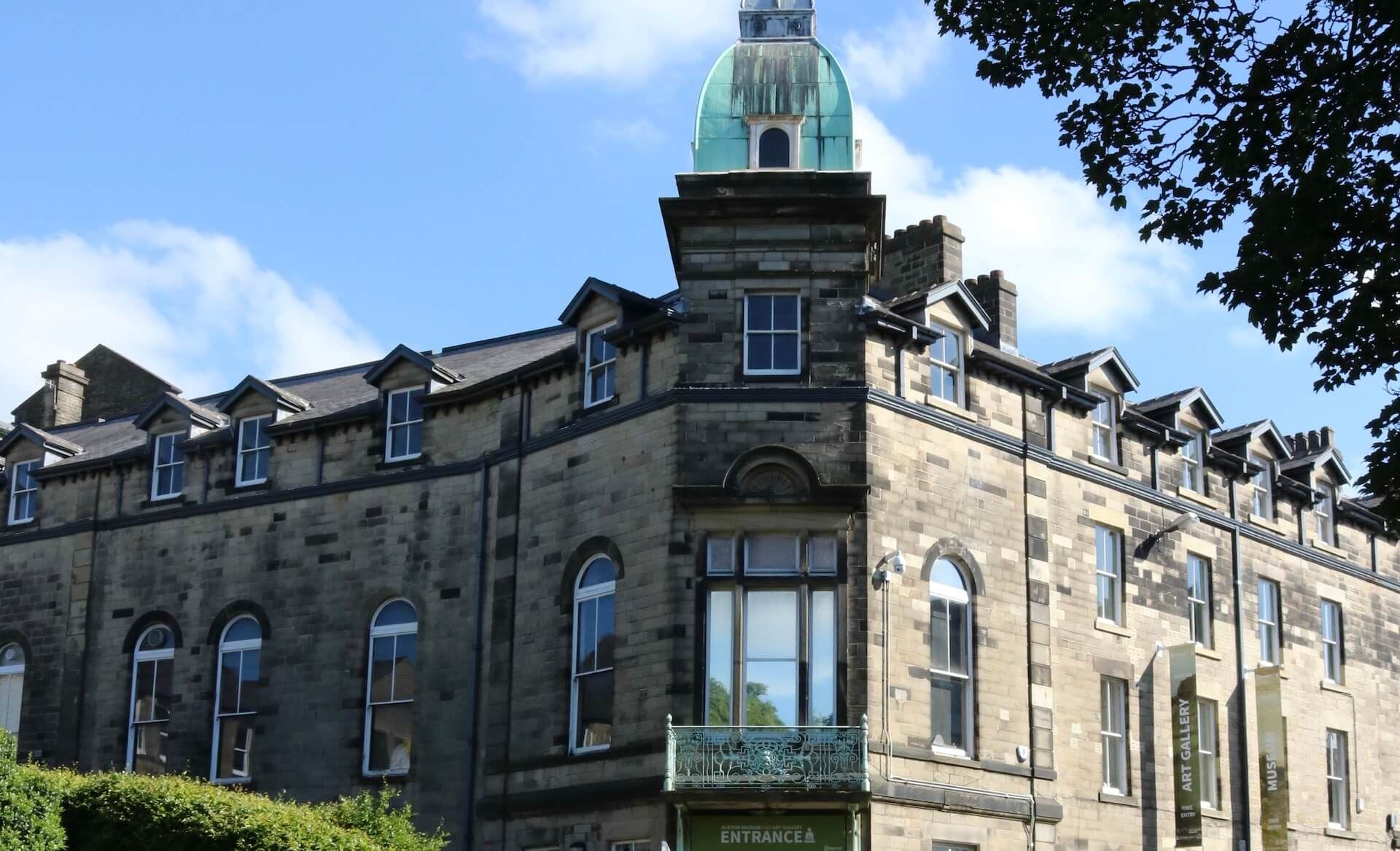 The Boyd Dawkins Study
This exhibition recreates the study of Sir William Boyd Dawkins and Dr J W Jackson who spent most of their lives in the Manchester Museum. Sir William Boyd Dawkins was an archaeologist and geologist, he was the curator of the Manchester Museum and is noted for his research on fossils and the age of the human race. This exhibition hosts some of the museums most important and diverse range of objects that celebrate the role of collectors including materials such as scientific manuscript and equipment, ornaments, books and correspondence.
Admission and Facilities
Entry to the Buxton Museum and Art Gallery is free but donations are welcome. There is a pay and display carpark located nearby as well as a few parking spaces on the road outside. Alternatively, the train station is only a 10 minute walk from the museum.
Museum Shop
In the museum shop you can purchase gifts or souvenirs to remember your visit. The shop includes books, minerals, fossils and postcards. You can also purchase work from many of the exhibiting artists.  
The spa town of Buxton is an idyllic place to visit with lots of great attractions. The surrounding Peak District National Park makes it a great place for a break from the hustle and bustle of everyday life. Some of the great attractions in and around Buxton include Poole's Cavern and The Pavilion Arts Centre.
If you're planning to stay in the Peak District, we recommend exploring the whole area and everything it has to offer over a few days or a week, there is plenty to explore in the Derbyshire area. Take a look at our hotels available in and around Buxton and the Peak District, search and book your getaway today.