Kedleston Hall
Kedleston Hall is part of the National Trust, Europe's largest conservation charity that preserves historic houses and areas of natural beauty. Kedleston Hall has a rich history which you can explore when visiting the hall, find out about how the landscape has evolved over the years and discover what impact the Edwardian era had on the building and interior décor. There is lots to see and discover at Kedleston Hall including regular events, vast amounts of parkland, shops and a restaurant.
Events
Kedleston Hall host regular events and activities for all ages and abilities to get involved in. Events include orienteering, bird walks, build a bird box and many more. Take a look at the upcoming events on the Kedleston Hall website for more information and how to book.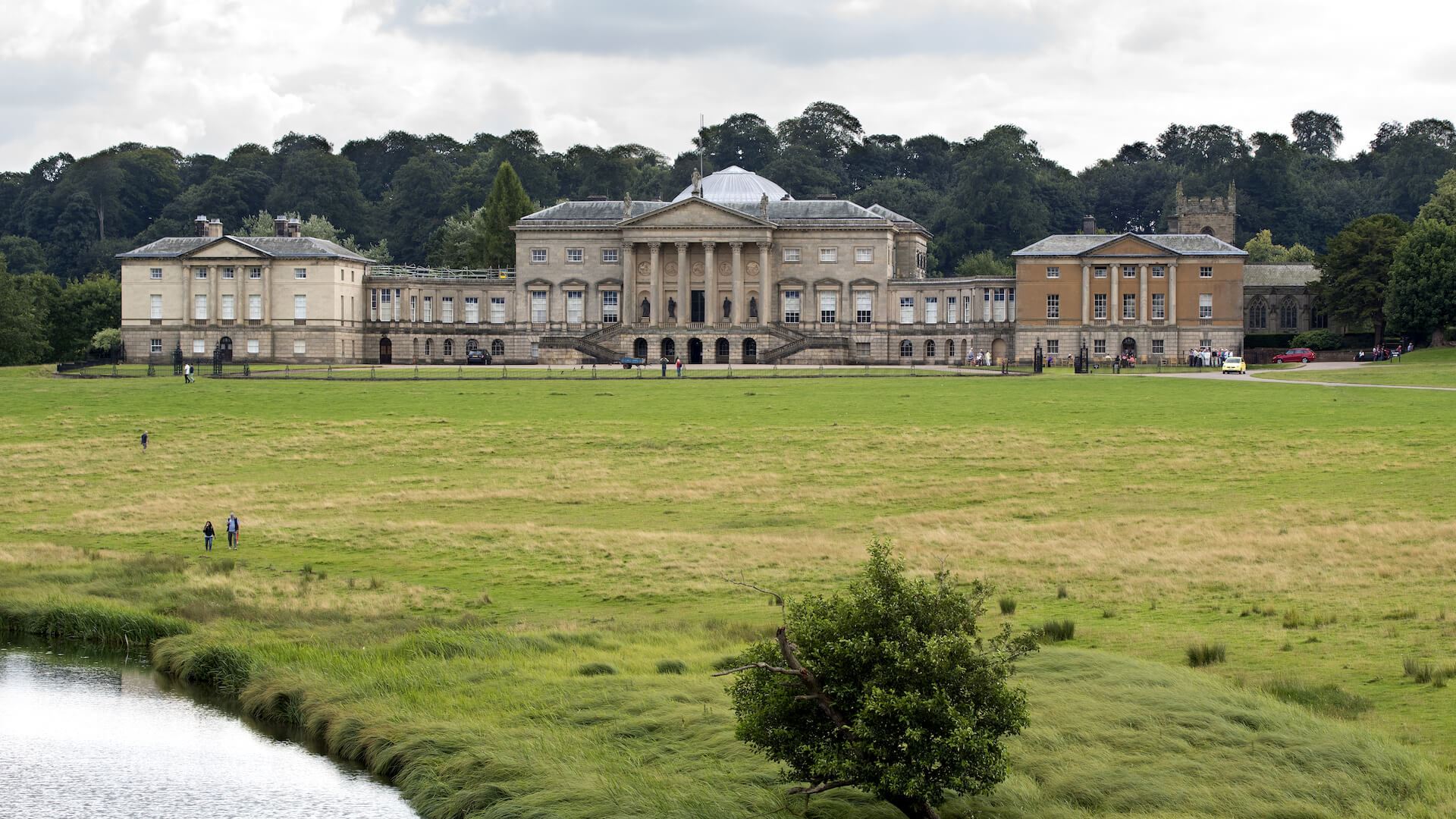 Parkland
The hall is surrounded by 800 acres of parkland that's waiting to be explored. Take one of the suggested walks and discover wildlife. Take in the stunning views or just sit back and relax on one of the many benches;  there is lots to explore on each of the walks. To get access to the suggested walks just pick up a free map on arrival or take a look at the walks online. If you don't fancy one of the suggested walks you can explore the parkland on your own or with your family. Don't forget your dog too, bins are provided around Kedleston Hall Parkland, furry friends are very welcome.
Shops and Restaurant
After a nice long walk and stroll around Kedleston Hall you can relax and recuperate in the restaurant. Whether you fancy a cream tea and cake or something more substantial for lunch there's a great menu on offer in the restaurant, situated in what used to be Kedleston's Great Kitchen you can still see some of the original features that remain from when the kitchen was used to prepare banquets for the Curzon family.
There are also two shops to explore in Kedleston Hall, a gift shop and a second-hand bookshop. The gift shop has a range of home and garden collections, it's a great place to find seasonal gifts and locally made food and drink. The bookshop is a must visit for avid readers, you never know what gems you might discover.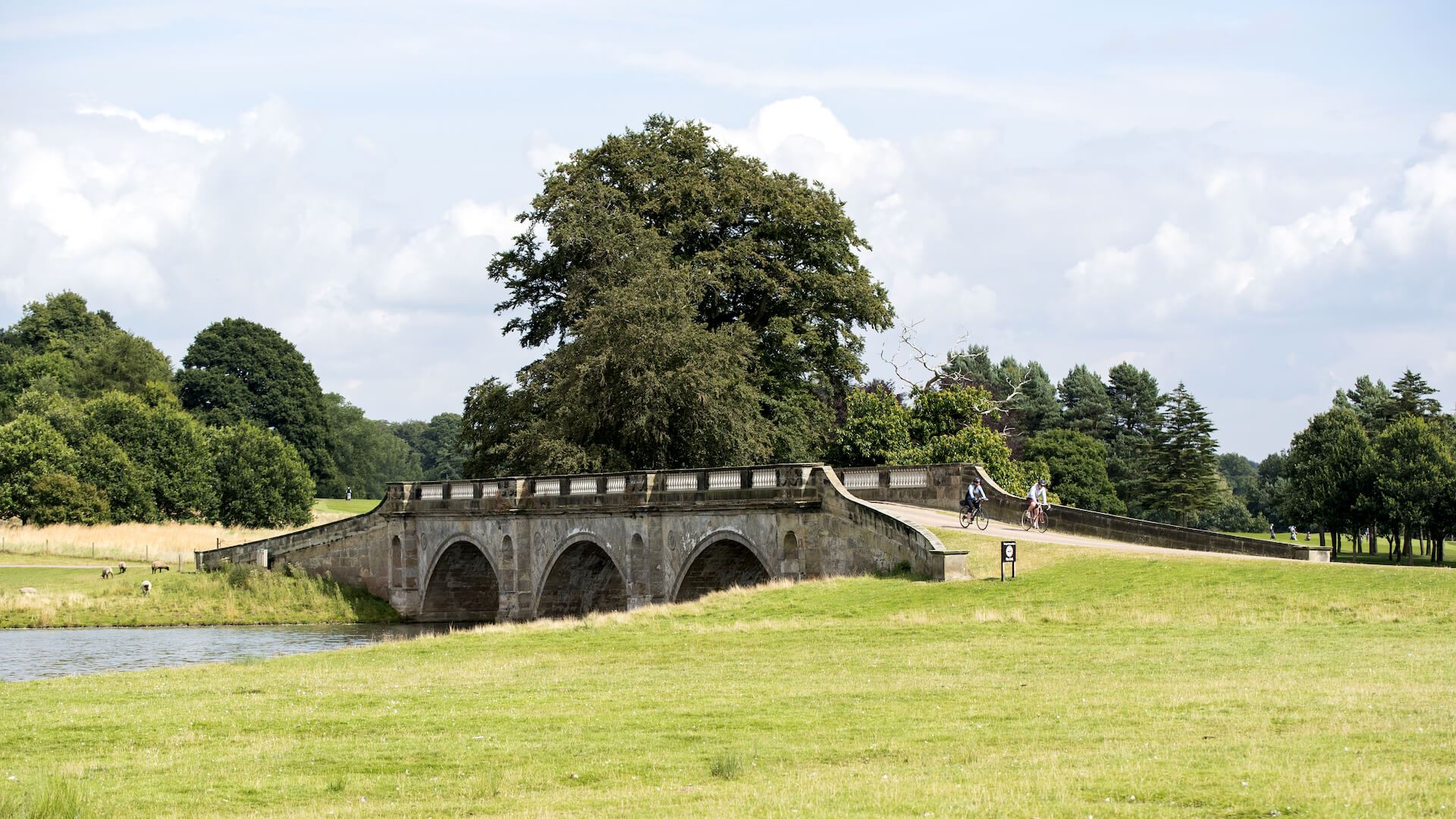 Location
Kedleston Hall is located in Derbyshire just a 15-minute drive from Derby City Centre. There are lots of attractions and things to visit in Derbyshire. If you're thinking of visiting Kedleston Hall, why not extend your trip and explore what else Derbyshire has to offer. Take a look at our pages on; Treak Cliff Cavern, Chatsworth and Derwent Valley Mills World Heritage Site. We have a number of hotels you can stay at during your visit to Derbyshire, take a look at these below.