Denby Pottery Village
Situated in a historic cobbled courtyard, a stone's throw from picturesque views of the natural Peak District; Denby Pottery Village is an attractive centre that offers guided craftroom tours of the pottery, the largest collection of Denby in the world and an array of award-winning home, garden, cookery and gift shops, as well as free parking.
Pottery Tours
All tours at Denby are fully guided and include 'hands on activities' suitable for all members of the family. You can watch the paintress painting in glaze, then unleash your inner creative streak and have a go at painting on plates. The tour also includes learning about mould making, then creating your very own souvenir to enjoy at home.  If you want to see how the pottery is produced, the Denby Factory Tour will give you an all-round experience of Denby, by getting to explore the working factory.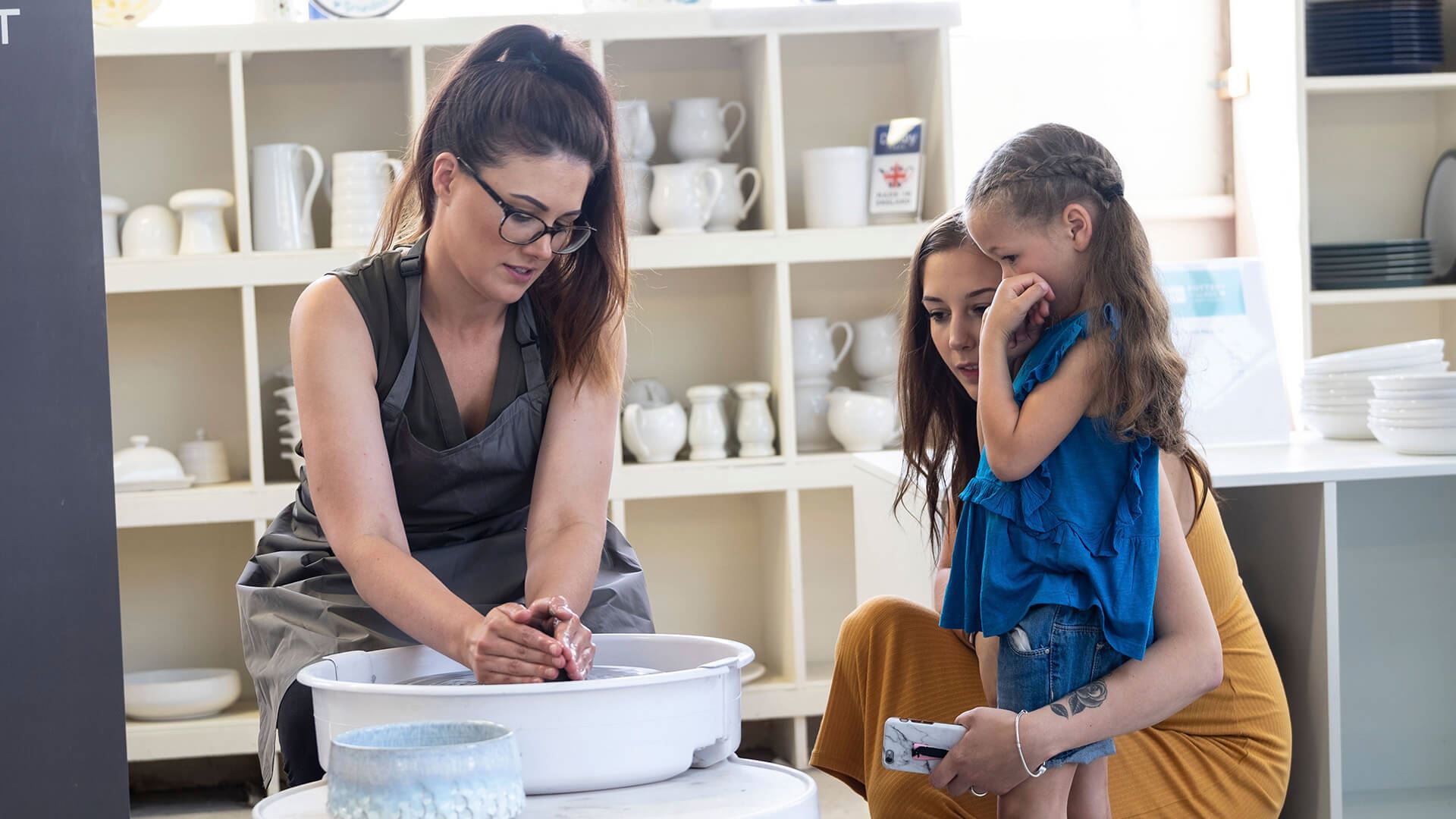 Cookery Theatre
The visitor centre in Denby Pottery Village, which is open all year round gives all the family plenty to-do whilst visiting Derbyshire. If you're inspired by food, the visitor centre has a cookery theatre, which you may be lucky to spot the occasional celebrity chef. Free demonstrations are held twice a day by Denby demonstrators, which last 30 minutes at a time.
Facilities
Denby Pottery Village is an inviting place for families to enjoy a wonderful day out, by experiencing the daily craftroom tours available, or enjoying delicious home-made cakes and freshly cooked meals at the family-friendly Bourne's Kitchen. The ever-so popular Walter Smith Farm shop is a hit with families that love good quality meats and freshly grown vegetables. There is also a tempting deli-counter that sell award-winning pies and homemade meals.

Throughout the school holidays, special activities are held just for the kids, including the 'Pottery Beach' during July and August as well as regular food and gift events, so there's something for all of the family to appreciate.

For the keen historians in the family, there is a small museum which showcases Denby's fascinating 200-year history of craftsmanship and innovation. an outdoor play area for the kids and plenty of picnic seating for a lovely summer's day.

There is also the opportunity to take advantage of the exclusive bargains in the extensive Denby Factory shop, where all the latest patterns can be found, in addition to discontinued items.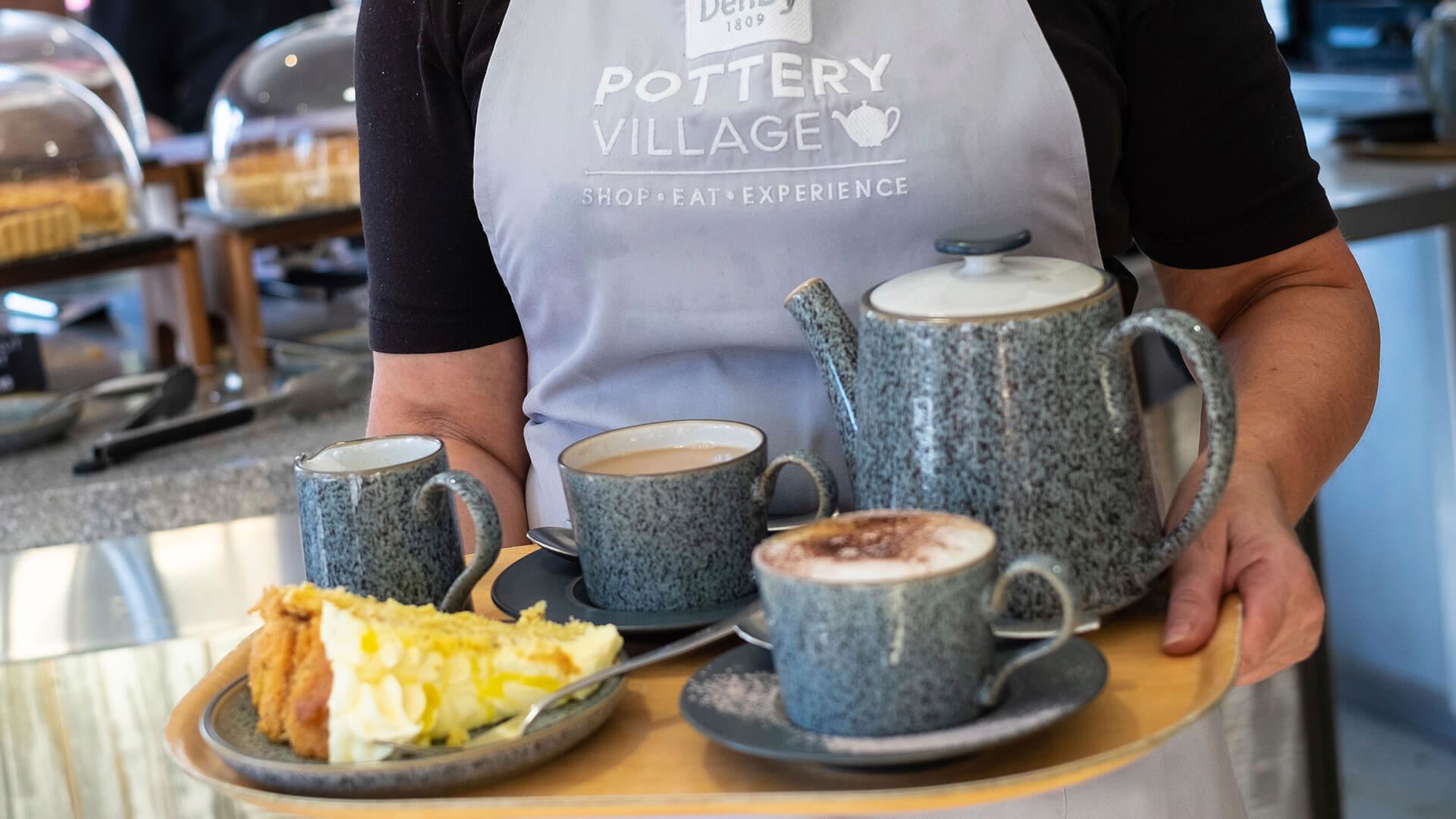 Location
Situated 8 miles north of Derby and 2 miles south of Ripley in the region of Amber Valley, Derbyshire, it's an exceptional place to visit for the ultimate family day out in the surrounding areas of the Peak District.
Search our Marston's Inns for a great stay whilst on your Derbyshire adventure.