Matlock Farm Park
Matlock Farm Park is a great hit for families, animals are the main attraction with sheep, goats, pigs and more exotic creatures such as emus, wallabies and rhea birds. Children love meeting the animals at Matlock Farm Park, kids can also let off steam in the adventure playground and indoor rainforest playbarn. There's lots of activities to keep the whole family busy.
Animals
Visiting the animals at Matlock Farm Park is a great experience for all of the family, there are lots of animals for children to interact and make friends with including farm animals; goats, pigs, donkeys and sheep. There are also some more exotic animals at the farm such as meerkats, emus and wallabies. At set times during the day visitors can handle small animals, help feed the meerkats and meet the wallabies.
Horse riding is also offered at Matlock Farm Park's Riding School & Trekking Centre, there are qualified instructors who offer horse riding lessons and pony trekking. Rides take place in scenic farmland, forests and a specially built riding arena, so there's no need to ride on the road. For prices and more information visit the Riding and Trekking website.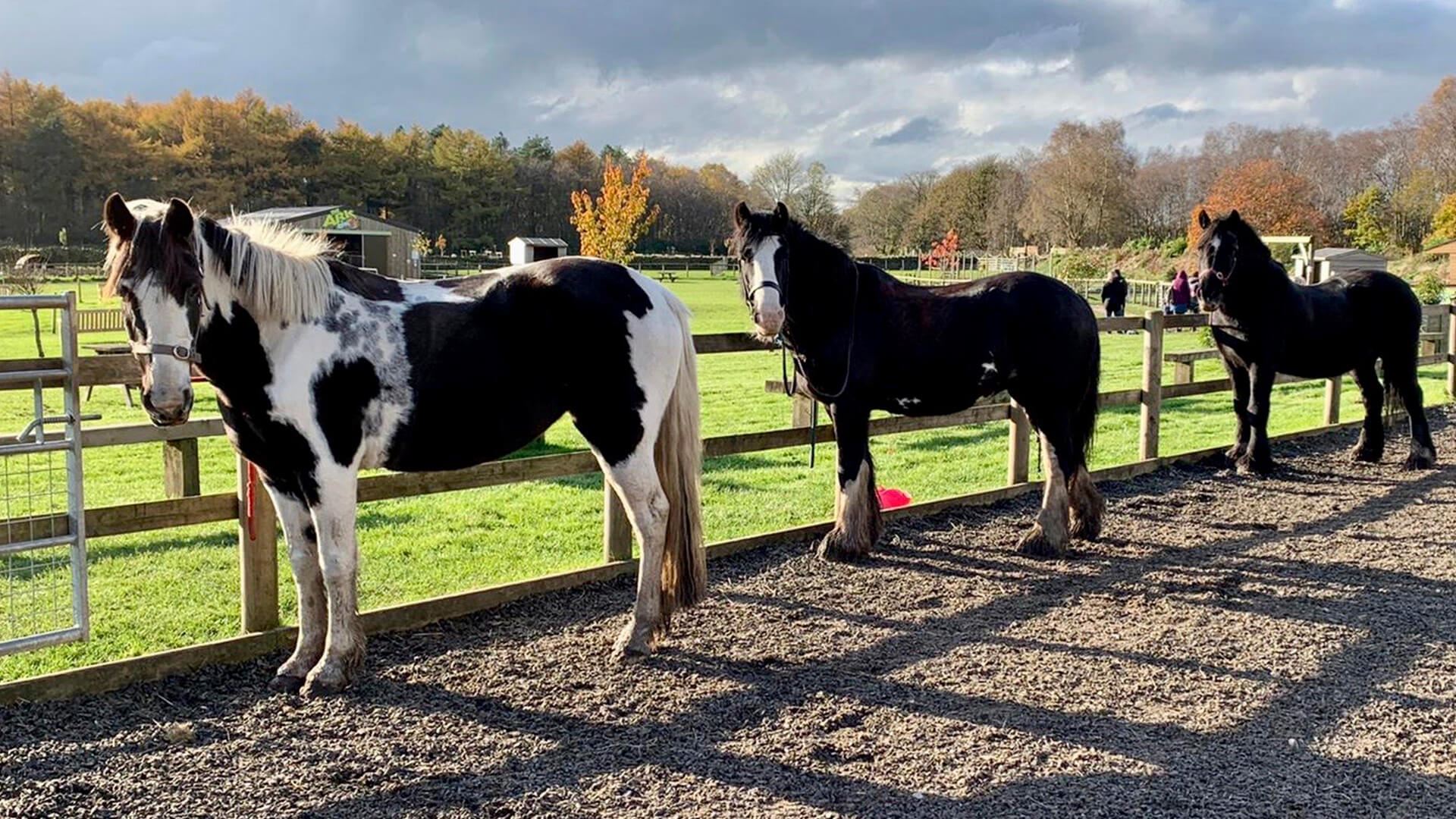 Play Areas
There are both indoor and outdoor play areas for children to enjoy at Matlock Farm Park, the indoor rainforest playbarn is full of jungle themed slides, climbing areas and scramble nets for children to enjoy. There is also an underwater play area for toddlers, complete with soft play blocks and interactive eye-spy panel. Kids love the outdoor play area, in full view of the animal's children can enjoy the thrill of the big slide, take on the balancing beams and rope bridges. The go-karts are always a big hit with children and adults, adults and children can ride together, or adults can supervise children whilst they enjoy the go-kart track.
Events
Matlock Farm Park hold regular events throughout the year, be it a Mother's Day Afternoon Tea or Own a Pony Day. There are also Easter events and Reptile Weekends, take a look at the events page for more information on upcoming events at Matlock Farm Park, there's something for every child to enjoy, no matter what the season.
Location
Matlock Farm Park is located just outside the Peak District National Park in the town of Matlock Bath, a former spa resort. There are many attractions in and around the Peak District as well as beautiful scenery and walks to enjoy. We recommend spending a weekend exploring the area and visiting some of the great attractions including: The Heights of Abraham, Treak Cliff Cavern and Chatsworth Hall. Take a look at our Inns on offer in the area and start planning your trip today!
Search and book your getaway today.